VINTAGE NAOMI CAMPBELL INTERVIEW ON OPRAH - 2010
She's Black, With Chinese Ethnicity, Straightened Hair & Full Lips: Fashion Model Naomi Campbell's Transracial Beauty
NAOMI CAMPBELL'S BEAUTY belies the story of both the migration of Chinese labourers and the cross fertilised commercialism of black and white aesthetic styles. By Ben Arogundade. [Apr.01.2016]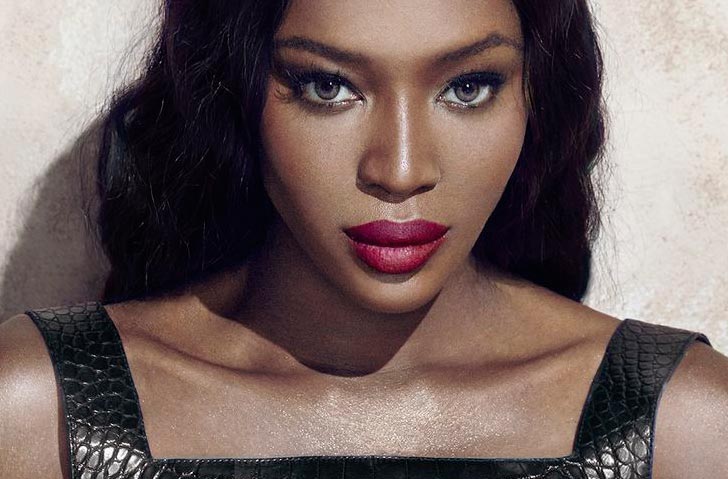 SHE'S BEEN CALLED "the Black Bardot", and the "African Marilyn"; she's graced more covers than any other black model ever — 500 and counting — and along with Tyra Banks, she is the most successful of them, with reported earnings of $29m (£20m). She is Naomi Campbell — diva, beauty icon and the world's most recognised black woman, after Oprah and Michelle Obama.
NAOMI CAMPBELL'S PARENTS ETHNICITY & NATIONALITY
Campbell was born in Streatham, South London, on May 22, 1970. Her mother, 64-year-old Valerie Morris, is a Jamaican ex-dancer, and her father, also Jamaican, is of part-Chinese ethnicity. Campbell's paternal Asian grandmother's family name was Ming. She has never met her father, who left her mother when she was 19-years-old and four months pregnant.
THE CHINESE JAMAICAN
Campbell's parents ethnicity and nationality reveal much about the history of Jamaica. Her part-Asian genealogy has its roots in the mid-nineteenth century, when Chinese migrants came to the country as indentured servants. The first ship arrived in 1854, and its passengers were contracted to work on the country's plantations. Relationships between the Chinese labourers and local Jamaican women soon blossomed. By 1943 there were almost 6,000 citizens of Afro-Chinese heritage living on the island.
Campbell, aged 45, has appeared in fashion campaigns for Prada, Versace, Dolce & Gabbana, Marc Jacobs and Christian Dior to name a few — shares her part-Asian parentage and ethnicity with fellow supermodel Tyson Beckford, who was born in New York, but whose grandmother is also Chinese.
NAOMI'S HAIR, BEAUTY, EYES
Throughout her tenure as the world's biggest black supermodel, Campbell has always combined black and white beauty styles, in a transracial aesthetic, which crosses the visuals of both black and white. In Campbell's case she juxtaposes straight hair and long-haired weaves with brown skin, or blonde hair with color contact lenses — all to meet the demands of her fashion clients. Unknown to some, Naomi's real eye color is actually brown. According to Google's search statistics, approximately 900 people per month Google the phrase, "Naomi Campbell eyes". This year, everything about the world's most successful black fashion model is celebrated in a new limited edition super book of Campbell's best photographs, published by Taschen, complete with a super price of $1,750 (£2,500).
PRICE OF FASHION
While Campbell's transracialism has been a major component within her success within the fashion industry, it has come at a price. Just as white women who desire brown risk the dangers of sun-tanning, so Campbell risks permanent hair damage from the excessive wearing of long-haired weaves and extensions, which can cause traction alopecia — a condition in which hair is pulled from its follicles by the sheer weight of the weave it supports, creating bald patches.
Nevertheless, this is a price that Campbell and, many other fashion models and actresses of all ethnicities, are prepared to pay on the rocky road to success.
Ben Arogundade's book, 'Black Beauty' is out now.
SOURCE OF BEAUTY: Supermodel Naomi Campbell's beauty straddles ethnicities and nationalities. Her parents are of Chinese and Jamaican ancestry. She combines black skin with long-haired weaves, creating a look which Ben Arogundade describes as 'transracial' in his book 'Black Beauty'.
The Creativity of Author, Designer & Publisher Ben Arogundade
Home
Books
About
Articles
MORE ABOUT BLACK FASHION MODELS
THEN & NOW: Naomi Campbell with her Jamaican mother Valerie Morris, now 64 years old. Campbell shares part of her nationality and ethnicity with fellow black model Tyson Beckford, whose grandmother is Chinese. COVER GIRL MOMENTS: Two of Naomi Campbell's most memorable covers, for the April 1987 edition of ''Taxi', and the October 2010 edition of 'Interview'.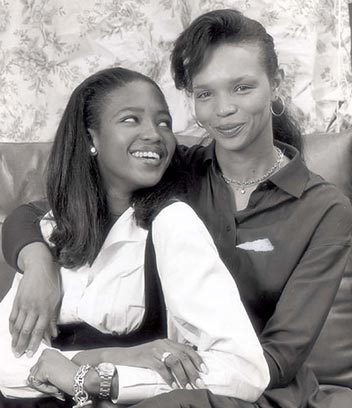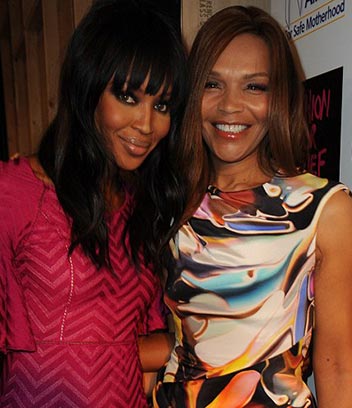 *NAOMI CAMPBELL FACTS ACCORDING TO GOOGLE SEARCH
150
The number of people worldwide who Google the phrase, "Naomi Campbell Chinese" each month.
900
The number of people worldwide who Google the phrase, "Naomi Campbell eye color" each month.
7,500
The number of people worldwide who Google the phrase, "Naomi Campbell's mother, Valerie Morris" each month.
*All figures for "Naomi Campbell Facts According to Google Search", supplied by Google. Stats include global totals for laptop and desktop computers and mobile devices.