WATCH Dr MARTIN LUTHER KING Jr's EPIC 'I HAVE A DREAM' SPEECH
Dr. Martin Luther King Jr.'s Ancestry: DNA Test Reveals African & European Heritage In Family Background
DNA heritage tests on the family of 1960s civil rights leader Dr. Martin Luther King Jr. has revealed fascinating insights into his ancestry and ethnic background. By Ben Arogundade. [May.26.2016]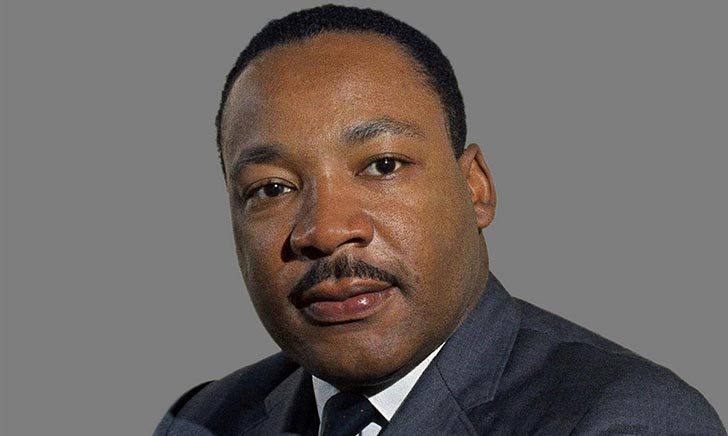 BAPTIST MINISTER AND LEADER of the American Civil Rights Movement, Martin Luther King Jr, was descended from a long line of African American preachers. But a DNA heritage and ethnicity test has found that MLK's past reveals fascinating insights into who these ancestors might have been.
MARTIN LUTHER KING'S FAMILY BACKGROUND & ANCESTRY
Although King's parents — Martin Luther King Sr. and Alberta Williams — were both of African American ethnicity, it was not until September 2010, through a DNA ancestry test, that further details about his precise genealogy and family background were revealed to the world. A genetic test carried out on King's son — Martin Luther King III — by the organisation African Ancestry, has traced the civil rights leader's maternal heritage to West Africa, and his paternal ancestry to northern Europe. Researchers could not be more specific about the exact European nationality he comes from, because these groups have intermingled so much over the centuries.
BLACK-WHITE ETHNICITY
King's part-European heritage comes as no surprise, as one out of every three African American males traces paternal lineages to Europe as a result of the era of slavery and the children fathered by whites. Other well known African American celebrities, such as Oprah Winfrey, Chris Tucker and Snoop Dogg, have also had ancestry DNA tests in recent years.

The DNA ethnicity test on King's family member also revealed that his wife Coretta shared her mitochondrial DNA with the Mende people of Sierra Leone, West Africa. This is the same tribe that African American actor and Grey's Anatomy star Isaiah Washington belongs to. He recently became the first African American to receive a Sierra Leonean passport as a result of a DNA heritage test.
THE PROPHET'S HERITAGE: A DNA ancestry test on Dr Martin Luther King Jr's eldest son traces the African American civil rights leader's family background to Africa and northern Europe.
The Creativity of Author, Designer & Publisher Ben Arogundade
Home
Books
About
Articles
KING'S LEGACY: 1960s civil rights leader Dr. Martin Luther King Jr., with wife Coretta and their children; King's eldest son, Martin Luther King III - DNA ethnicity testing on him revealed African and European ancestry within the family's background.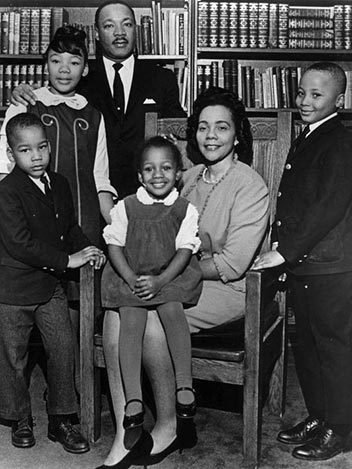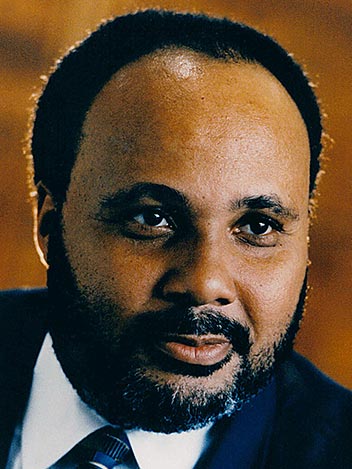 *DR. MARTIN LUTHER KING JR's HERITAGE — THE STATS
720
The number of people worldwide who Google the terms, "Dr. Martin Luther King's ancestry, nationality, background", each month.
2,000
The number of people worldwide who Google the phrase, "Dr. Martin Luther King's family and parents", each month.
*All figures for "Dr. Martin Luther King Jr.'s Heritage - The Stats", supplied by Google. Figures include global totals for laptop and desktop computers and mobile devices.
THE VANITY OF MALCOLM X
His Early Beauty Choices & Hatred Of His Red Hair.
MORE ABOUT 1960s CIVIL RIGHTS LEADERS